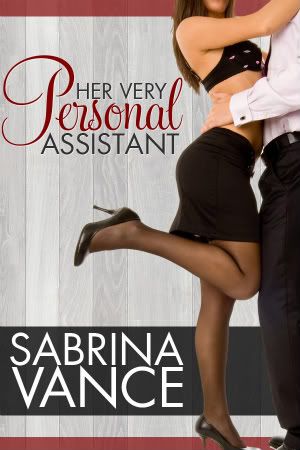 Her Very Personal Assistant
Genre: Contemporary erotic romance
Length: Short story (3800 words)
Blurb: A sinfully naughty story about what goes on behind the office doors...
Cassie knows she shouldn't, but she just can't help lusting after her sexy assistant Jack. One night she takes things a little too far, leaving Jack to turn the tables on the boss he thought out of his league.
Can reality be as good as fantasy? Cassie knows there is only one way to find out.
Warning: This steamy short story is for adults only and probably shouldn't be read in the office.
**This story is also included in the Dirty Business anthology - out soon**
Just .99c at your favorite e-retailer.
Amazon | Amazon UK | AllRomance | Omnilit
iTunes USA | iTunes UK | iTunes Canada | iTunes Australia
Barnes & Noble | Smashwords